Porcelain Veneers Pros and Cons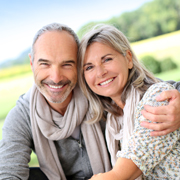 Among cosmetic treatments, porcelain veneers are among the most flexible options thanks to their fast placement and ability to cover multiple flaws in a single procedure. Of course, like any other procedure, this one is not equally ideal for every goal. Therefore, porcelain veneers pros and cons must be considered on an individual basis by patients in coordination with our dentist. After reviewing what patients want to achieve and and the goals patients have for their teeth in the future, our dentist may recommend veneers as a good choice for them.
Pros of Porcelain Veneers
The reasons to get porcelain veneers can vary with the patient, but the broad restorative and aesthetic applications of the procedure are especially noteworthy. The issues veneers can be used to correct include cracks, chips, gaps and discoloration. In patients with flaws in more than one of these categories, veneers alone may be used as an alternative to multiple other options. For example, teeth that are cracked and spaced incorrectly can be instantly enhanced by the use of veneers. Patients can view examples of this type of transformation in porcelain veneers before and after photos.
Cons of Porcelain Veneers
The preparation involved in attaching veneers to teeth can potentially be a downside for certain patients. Before placing the veneers on the teeth, our dentist must remove some of the enamel and etch the surfaces so that bonding will be successful. While this presents no problem to patients who will never have their veneers removed, individuals who eventually need to remove their veneers will have to address the defaced teeth at that point. Our dentist can explain reasons for removal of veneers so patients can decide for themselves whether this could present a problem.
Porcelain veneers pros and cons involve the superior adaptability of veneers and their aesthetic performance as well as the preparation they require. In each case, patients may attach different levels of value to these issues, balancing the upsides and downsides differently. Patients can learn more about porcelain veneers pros and cons and how these apply to them by scheduling a consultation with our dentist.
Back to Blog