Porcelain Veneers Pros and Cons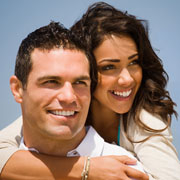 Porcelain veneers act as cosmetic shields for teeth that have been visibly affected by damage or discoloration. With their low profile and ease of placement, veneers are among the most popular aesthetic treatments sought by dental patients. Patients should examine how veneers can address their concerns before deciding to receive this treatment. Here is a look at porcelain veneers pros and cons.
Pros of Porcelain Veneers
A list of porcelain veneers pros and cons should include information about the durability and applications of this treatment in addition to its cosmetic effectiveness. Veneers actually help protect teeth against impacts and discoloration after being bonded in place. Because veneers are tinted to match surrounding teeth, they look completely natural. Numerous issues can be covered with veneers, including cracks, gaps, chips, and improper tooth rotation.
Cons of Porcelain Veneers
Porcelain veneers are versatile and effective for many applications, but they may not be the best choice for all purposes. For example, very heavy discoloration may not be completely hidden by veneers and may require crowns instead. In patients who habitually use tobacco or consume heavily pigmented foods and drinks, veneers may eventually become discolored despite the stain-resistant glaze they have. Finally, the removal of enamel before veneers placement can be problematic for patients who may later want to remove their veneers.
Weighing porcelain veneers pros and cons can help patients decide whether this is the right procedure for their goals. For some patients, another treatment may better address their concerns. Patients can schedule a consultation with our expert in porcelain veneers in Los Angeles to learn more about this treatment and how well it works for different purposes.
Back to Blog